Visitor Frequently Asked Questions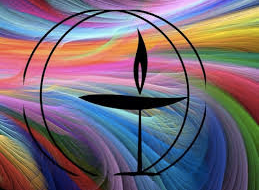 Whether you're brand new to our Fellowship or have been around a while but feel like there's still a lot more to discover, this is the place to start. For more information, please fill out our Visitor Information Form.
Where are you located and how do I get there?
We are located at 1036 Solana Drive, in Solana Beach, California. A map and driving directions can be found here. (Note: some maps incorrectly list our site as being in Del Mar, which will not affect the directions).
Do you have parking?
We reserve several spaces in our parking lot for visitors. Please feel free to park in those reserved spaces while you are visiting with us. We recommend that you arrive at least 15 minutes prior to the service to insure that you can find parking in our lot, which is limited. There is overflow parking in the Le Port Montessori School on the corner of Marine View and Solana Drive and in the office building lot across from the school.
When are the services?
Our services are on Sunday mornings, and the number and times change during the year. Please see our website Home page for an updated schedule or call the office. During good weather, we hold our services in the beautiful outdoor amphitheater. In inclement weather, the services are held in Founders' Hall.
What should I wear?
In keeping with the fairly relaxed character of the overall San Diego County area, we do not have a dress code, and our attendees have a wide range of personal styles. Some people prefer to wear business or "Sunday" clothes to our services, while others prefer more "come as you are" attire. Wear whatever you're comfortable in when meeting new people, and you'll fit in just fine.
What do you talk about in your services?
Our services are based on a wide variety of texts, traditions and experiences. For a good overview, see our list of past sermons (which includes links to the video and audio of sermons by our minister and other speakers). Services vary considerably, so plan on attending several to gain an appreciation of what takes place. What to Expect in Worship

Do you have childcare and Sunday school classes for visiting children?
Visiting children are welcome in both our nursery and Religious Education classes, whether it's just a one-time attendance or several weeks of visitation. Visiting parents are also welcome to attend our RE classes with their children, for as long as it takes the child to feel comfortable in class without you. For your child's safety, we do ask that you fill out a visitor's registration form so we have your contact information and any other critical information, such as allergies. Visitor's registration forms are available at the welcome table or from your child's teacher.

What kinds of programs do you have for children?
We have a full program of Religious Education for children from age 4 through high school, as well as nursery care for babies and children under age 4. The RE program also sponsors social events and activities for children throughout the year, including a Halloween Carnival, Dia de los Muertos, social action activities and holiday parties etc.
There are special courses for teens in alternating years: Coming of Age Program for middle school in which participants explore their personal beliefs and Our Whole Lives (OWL), in which life issues of particular relevance to teens are explored.
What do Unitarian Universalists believe?
According to the Unitarian Universalist Association:
Unitarian Universalism is a liberal religion — that is, a religion that keeps an open mind to the religious questions people have struggled with in all times and places. We believe that personal experience, conscience and reason should be the final authorities in religion, and that in the end religious authority lies not in a book or person or institution, but in ourselves. We are a "non-creedal" religion: we do not ask anyone to subscribe to a creed. Our Beliefs
Also, read about our Mission and Vision and watch Voices of a Liberal Faith.
Is there someone I can talk to when I get there?
There are Greeters on the path to the amphitheater, or outside the entrance to Founders' Hall before each Sunday service. Guests can fill out a "Visitor's Card" at their first visit. Visitors will receive a packet with information on our Fellowship, activities and events, and a copy of our latest newsletter. We will also email our new visitors a copy of our weekly newsletter for the next 3 months. Returning visitors are requested to sign a "Returning Visitor" sheet. Questions are encouraged. There's also a lot more information on this website — so please look around!
Of course, the rest of us are quite friendly, too. So, please feel free to introduce yourself to your neighbors in the amphitheater or hall, and to others before and after the service.

Were most of your members raised in a Unitarian Universalist church?
And would I still be welcome if I come from a different religious background or tradition?
Yes! Some of our members were raised in Unitarian Universalist churches, but many more have come to us from other faith traditions. Many grew up Catholic, Protestant or Jewish, many grew up (and may still remain) atheist or agnostic, and many whose spiritual journeys have led them to sample a wide range of religions throughout their lives. Unitarian Universalism draws messages from all of these, and more, and we welcome people from any and all theological backgrounds who are looking for a new, non-creedal spiritual home.

Is there some sort of coffee or social hour after the service?
Yes! There is a Gathering Hour after each service, in the core area in front of Founders' Hall. All members, friends and visitors are welcome. Please come enjoy our hospitality, chat with our members and introduce yourself. A Welcome Table is located in the Core Area during the Gathering Hour after the services where a member is available to answer your questions. Informational literature is also available.
What kinds of social and other activities do you have and can visitors participate?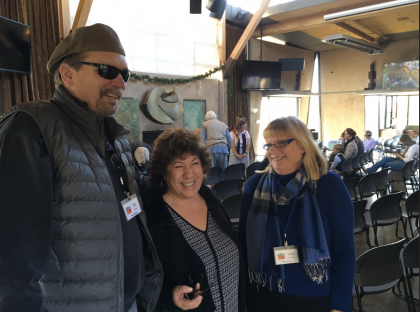 Visitors are always welcome to participate. We have a wide range of social activities for people of all ages. Ongoing groups are listed in our Activity & Events page and you'll find other special events in our Calendar section and our Newsletter. Also, many people find the best way to make friends and get to know people is to become involved in a Sacred Circle (small group discussion), service opportunity, or an ongoing Fellowship Committee.
Do you have a choir and does it welcome new members?
Yes…and, most emphatically, yes! Our music is a highlight at UUFSD. See our Music page. We'd love to have you join us!

How can I find out more to help me figure out if it's the right place for me?
Attending services and other events and activities is the best way to get to know us, but other resources are available, too.
If I do decide to join, what do I do next?
We hold UU Orientation Classes for those visitors who want a more in depth understanding of Unitarian Universalism, of our Fellowship in particular, and wish to learn more about the membership process. It is recommended that anyone considering membership attend one of these classes in addition to getting to know our minister and attending a few services and events. Information on dates and sign ups for New Member Orientations can be obtained by contacting our Congregational Administrator at 858-755-9225 or our Membership Coordinator at membership@uufsd.org. Alternatively, you may make an appointment with our minister to discuss membership.
What if I'm not ready to join yet, but just want to visit for a while?
That's fine. Take your time! Let us know how you'd like to progress. You can join many clubs and committees as a visitor or friend. We encourage you to explore new groups, a book club, or discussion group etc to get to know more about us and our members.

Who is welcome at your church?
Everyone is welcome. Our community strives to be inclusive of all people, whatever their religious background, race, color, gender identity, sexual orientation, national origin, or ability. The spirit of our faith is for everyone. Together, we become a welcoming congregation.
I read about this being a "Welcoming Congregation", What does that mean?
We are proud of our "Welcoming Congregation" status that signifies that we have adopted a resolution to: …affirm bisexual, gay, lesbian, and transgender persons, to be responsive to their concerns, and to celebrate and be inclusive of bisexual, gay, lesbian, and transgender persons as members of our church community and our community at large. But this does not mean we are an exclusively "gay" church…just that we welcome everyone.
What if I have other questions you haven't answered here?
Please contact the church office: office@uufsd.org or 858-755-9225 — we'll be happy to answer your questions!