Spiritual Life
---
Sacred Circles

Sacred Circles foster a safe and trusting small group community that delves deeper into the principles of Unitarian Universalism and shares challenges and opportunities for manifesting them in our daily life.  The monthly Sacred Circle meetings begin in October and continue through May. We have facilitators who have generously offered their time and home.
Contact: Linda Giannelli Pratt at sacredcircles@uufsd.org
Buddhist Meditation Groups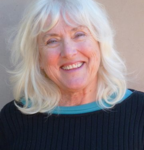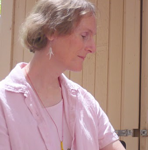 UUFSD sponsors a Buddhist meditation groups that have been meeting on Thursday evening and Friday morning for more than twelve years. Please refer to the weekly-updated Stay Connected page for time and dates of the meeting.

The Friday group is open to drop-ins. The meeting starts with an opening reading, followed by 10 minutes of meditation. A chapter from the book that is being studied is then read aloud by passing the book around with each participant reading a paragraph. This is followed by a discussion of the chapter, a closing reading, and 10 minutes of meditation. While we study a variety of Buddhist traditions, we are especially fond of Pema Chodron, an American nun in the Tibetan tradition. Once or twice a year, we hold an additional series of weekend meetings to watch recordings of her teachings and to host dharma talks from teachers in various traditions.
Contact: FridayBuddhistMeditation@uufsd.org
Buddhist Sangha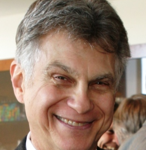 This meditation Sangha meets in the UUFSD Library on the days and times given on the Stay Connected page. The Sangha is based on the Vipassana tradition. Each session will provide guided meditation instructions and discussion, a talk on Buddha's teachings, a question and answer time, and practice assignments that call for applying the teachings to everyday life. We are open to newcomers.
Contact: Bob Isaacson
Earth Centered Spiritual Group
We are an informal discussion group. We read books on a wide range of subjects including the meeting of science and spirituality, mythology, indigenous wisdom, and nature writing. Authors have included Robin Wall Kimmerer, V.F. Cordova, Sharman Apt Russell, Martin Shaw, Linda Hogan, and Gary Snyder. We meet on the third Monday of the month from 2:30 to 4:00. Contact Glen Bowden at ggbowden@cox.net for more information.
Sacred Texts Discussion Group
The Sacred Text discussion group takes its lead from our Unitarian Universalist 8 Principles and 6 Sources. We seek to understand these principals and sources better, starting from the standpoint of sacred writings from all religious perspectives – Christian, Muslim, Polytheism, Monotheism, Deism, Humanism, Atheism, Paganism, and more – and continue the discussion about how we live those values in our lives. Sacred Text discussion is not an academic exercise but a spiritual quest.
One person chooses the topic and hosts the meeting. Our meetings are on a Saturday morning once a month in the Library and on Zoom. Contact Rich Macdonald at ridumac@yahoo.com to be added to the mailing list and go HERE for more information on the meeting format.