Music at UUFSD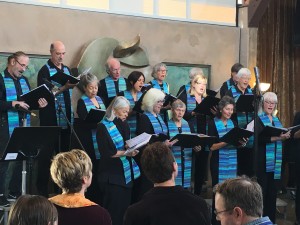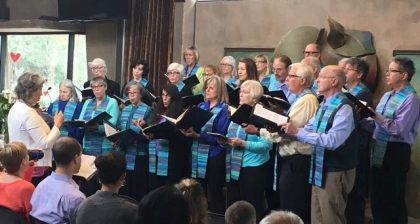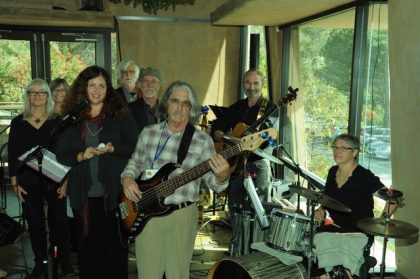 The UUFSD Music Program is a vital ministry which deepens and enhances the spiritual life of the congregation and the larger community through the universal experience of music.
Music is an important part of our Sunday service. Led by our Music Director and our Pianist, a typical Sunday service includes instrumental pieces, congregational hymns, music for meditation, special musical performances, and more. We strive for balance in our music program, between new and familiar music, polished musical performances and good old-fashioned sing-alongs.
The UUFSD Choir has recently begun rehearsing in person once again and performs approximately one Sunday per month. Additionally, many talented musicians from our Fellowship as well as some from the larger San Diego community frequently share their gifts with our congregation during services.
When the Covid pandemic began, our music program adapted well to remote services. Our band and choir put together some stunning virtual ensemble videos and we regularly sang along to favorite hymns on zoom.
Twice per year, in the winter and spring, we dedicate our entire Sunday service to spiritual exploration through music. These Music Sundays feature the UUFSD Choir, and often other artists, including dancers, instrumentalists, and community professional musicians. Recent Music Sunday services have centered on the themes of pursuing freedom, persevering through difficult times, and imagining a better world.
No matter your musical experience, training, or lack thereof, we wholeheartedly invite you to make music with our community. All are welcome to join the choir (no experience required), and we would love to feature community musicians in our services. Please reach out to our music director at steve@uufsd.org to chat about becoming more involved. Our music committee can be reached at music@uufsd.org.