On October 15, 2011, nine members and friends of UUFSD marched in support of the Occupy San Diego movement. Members and friends marching in downtown Encinitas included Karen Freeman, John Gilles, Livia Walsh, Irv Himelblau, Dave and Deborah Ploesner, Angela Knappenberg, Ed Mlakar, and Bev Conner.
The Encinitas march was an adjunct to the march in downtown San Diego at which the Rev. David Miller and Ruth Gregory were present. Lisa Shaffer, Steve Bartram, Christie Turner and Laura Colban also participated in the ongoing Occupy demonstrations.
On October 24, Reverend David participated in leading an interfaith service in downtown San Diego outside the Civic Center for the Occupy San Diego protesters. You can find his sermons on the Occupy movement here and here.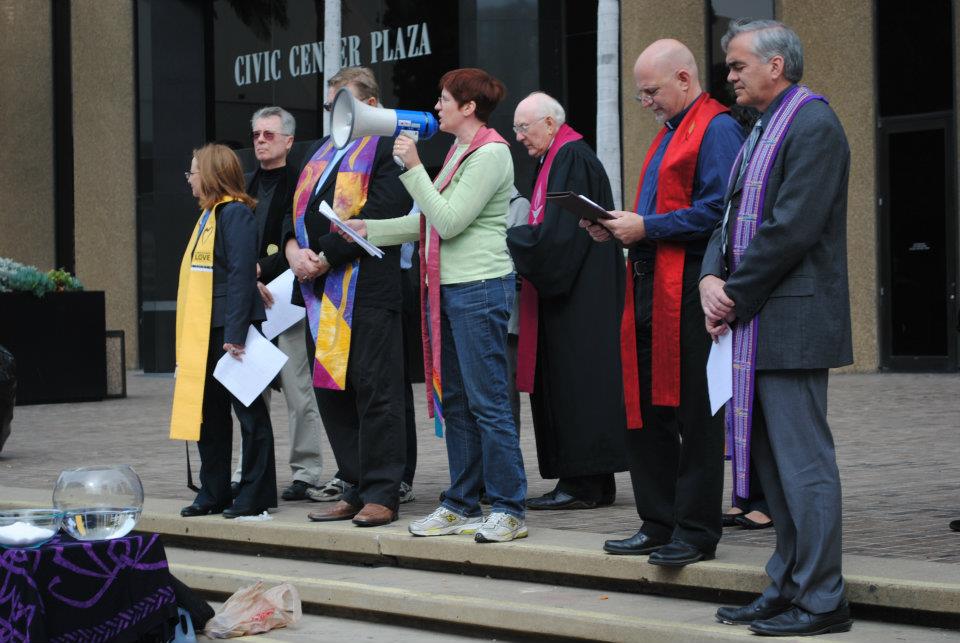 And on October 31, the UUA released a statement on the Occupy protests, which can be read here.
---
Update, Feb 28, 2012: