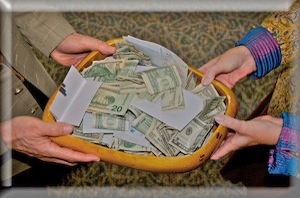 One way that our congregation participates in outreach and social justice work is to designate one Sunday of each month as a Generosity Sunday. We donate the proceeds of the offering to an agency or project that serves the community or the cause of social justice.


Do you have, or know of, an organization that could benefit from a UUFSD Grant?
Click here to download the UUFSD Generosity Sunday Grant Policy. Then download the UUFSD Generosity Sunday Grant Application in either PDF format or MSWord DOC format.
For more information, contact us at generosity@uufsd.org
UUFSD Congregation supports local and global human care, education and crisis-response initiatives
2017 Generosity Sunday Recipients
Boys to Men's mission is to empower teenage boys to follow their dreams and develop into responsible men. They provide a school-based community mentoring model serving middle school boys at risk of educational failure. Through weekly meetings, male mentors seek to improve boys' mental and physical well-being and build a stronger community of men and families. http://boystomen.org
Community Resource Center (CRC) was established in 1979 to provide emergency assistance to those experiencing a hardship or crisis. In addition, the CRC developed ongoing programs for low-income and episodically homeless households, including domestic violence survivors and their children. In coastal North County, CRC serves more than 8000 individuals, including 2,800 children annually. http://crcncc.org
https://www.dignitydelivery.com
Dignity Delivery is a San Diego based charity that is committed to helping our homeless friends by providing hygiene and personal care items. A team of volunteers set up tables in the 16th and Island areas and provide the homeless with the opportunity to choose those personal items that meet their individual needs. https://www.dignitydelivery.com
Border Angels is an organization of volunteers who provide water and food at stations along the US/Mexico border in an effort to stop unnecessary deaths of those crossing the desert. They have served more than 50,000 men, women, and children by providing humanitarian services from legal advice to housing. http://www.borderangels.org
NAMI-North Coastal San Diego County is dedicated to improving the quality of life for people with mental illness and their families through support, education, and advocacy. https://naminorthcoastal.org
North County Immigration Task Force is a coalition activists, organizations, leaders, and community members who work together to educate and activate the immigrant community and allies to advance immigrant rights in North County San Diego. https://www.facebook.com/760NCITf
Banding Together brings music opportunities to individuals with special needs aged 13-24 in our community. This is accomplished through key by providing: music therapy scholarships, free Jam Session programs, mentorships, and instruments.
Kids for Peace is a global nonprofit that creates peace through youth leadership, community service, global friendships, and thoughtful acts of kindness. There are 124 chapters, 15 are based in San Diego.
Parent Institute for Quality Education (PIQE) provides a nine week course to teach parents about the importance and the value of being involved in their children's education, and how to effectively navigate and impact the K-12 public education system.
 2016 Generosity Sunday Recipients
A Reason to Survive (ARTS) uses art to create positive, long-lasting change for over 50,000 at risk youth throughout San Diego County. ARTS uses media, music and performing arts to create an environment of safety, belonging and hope.
Brady Campaign to Prevent Gun Violence works to pass, enforce, and protect sensible laws and public policy that address gun violence. It engages and activate the public to increase awareness of gun violence through educational campaigns.
Casas de Luz creates change through youth empowerment, cross-cultural relationship, and leadership development. With the help of volunteers and interns it builds homes and community centers in Tijuana. It collects and delivers donated building supplies, household goods, furniture, and clothing weekly in support of the local community.
Interfaith Center for Worker Justice: Drawing upon the unique resources of religious traditions, the Interfaith Committee for Worker Justice (ICWJ) of San Diego County provides a moral framework toward realizing an economy of well-being.  The mission of the ICWJ is to educate and mobilize religious and faith communities to raise awareness and support actions that sustain workers' lives with dignity, improving wages, benefits, access to quality healthcare, working conditions and a voice on the job.
Unitarian Universalist Service Committee – Refugee Assistance: UUSC works directly with partners in host and transit countries to provide:
Effective protection for refugees and access to legal avenues for relief.
Capacity building for overburdened nongovernmental organizations on the ground working with vulnerable groups such as women, children, and stateless refugees.
Advocacy for medium to long-term relief needs.
A New Path works to reduce the stigma associated with addictive illness through education and compassionate support, and to advocate for therapeutic rather than punitive drug policies.
NAMI North Coastal is dedicated to improving the quality of life for people with mental illness and their families through support, education, and advocacy.
Girls Rising uses the power of storytelling to share the simple truth that educating girls can transform societies. Our mission is to change the way the world values the girl and ensure that girls' education is part of the mainstream conversation.
Tibetan Gaden Shartse Monastary: Ganden Monastery is one of the "great three" Gelug university monasteries of Tibet, China. It is in Dagzê County, Lhasa. Ganden Monastery. The monastery was destroyed after 1959, but has since been partially rebuilt.
Voices for Children (VFC) transforms the lives of foster children in San Diego by providing court-appointed special advocate (CASA) volunteers to help these children navigate the court system, schools, and the community. For further information:www.speakupnow.org

Think Dignity: Think Dignity's mission is to inspire, empower, and organize our community to advance basic dignity for those living on the streets in San Diego County. For further information see: www.thinkdignity.org