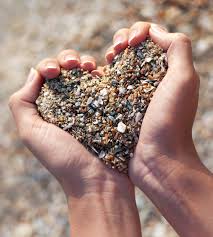 Did you know that pledges account for 75% of UUFSD's annual budget?
Making the Most of Your Pledge
The most efficient way to make your gift is by direct deposit or your bank's bill pay.
The least efficient way to make your gift is by credit card because credit card processing fees reduce the amount of your gift by approximately 3%.
Setup a monthly payment schedule using direct deposit or your bank's bill pay, which will:

Reduce paperwork and admin costs.
Allow you to spread payments out over the year.
Automate your payments for you.
How to Pay Your Pledge
---
By Direct Deposit or Credit Card
To pay by direct deposit or credit card, please visit our online donation page and follow the instructions.
Please note that paying your pledge by direct deposit from your checking or savings account is the fastest, safest and most cost-effective method of payment.  In fact, it doesn't take any longer to set up than using a credit card because all the information you need is right on the front of your check!
If you do use a credit card, please note that there is an approximately 3% processing fee applied to each credit card transaction.  Please consider selecting the option to cover this fee or use an alternative method so that the Fellowship is not charged this fee.
You may also choose to spread your payments out over the year using the recurring donation option.  Just specify the recurring payment amount, frequency, and start date.  (Recurring pledge payments should typically be scheduled to start sometime in July to align with UUFSD's fiscal year.)
By Check
Make out your check to UUFSD and put "Pledge FY1718" in the memo, then mail to:
UUFSD
P.O. Box 201
Solana Beach, CA 92075
By Automatic Bill Pay
Paying your pledge using your bank's bill pay system is very convenient and efficient.  To pay using your bank's bill pay system, log in to your bank's web site and follow their instructions for setting up a recurring payment to the Fellowship.  Or, set up the Fellowship as a vendor in your payee list, then manually approve payments whenever you wish. The Fellowship will issue you a donation statement for your tax records.
Typical info you will need to know to set this up through your bank is as follows:
Start Date: A date in July, 2017 that works for you
Memo: Pledge FY1718
Account (if needed): your name
Mailing Address:
UUFSD
P.O. Box 201
Solana Beach, CA 92075