Upcoming Camp De Benneville Pines Adventures:
April 4-6: All Fellowship Weekend at Camp de Benneville Pines
Mark your calendars now for this fantastic event in April.
There will be more information shortly on how to register for the weekend and the deadline for a price break. Newcomers, this weekend at the Southwest District Camp de Benneville Pines in the beautiful mountains close to Big Bear Lake is a great opportunity to get to know folks better.
Download the Registration Form HERE.
May 2-4: UU Women's Spring Renewal
Join together with old friends and new for a weekend of pure bliss in the mountains! Treat yourself to a fun-filled weekend of reading, relaxing, dancing, drumming, singing, hiking, playing, listening, sharing and attending a variety of workshops.
This year's Theme Speaker is Rev. Thandeka. Theologian, ordained UU minister, journalist, author, television producer, Rev. Thandeka investigates the links between religion and emotions and explores the process of meaning-making. The author of numerous articles, books, and plays, she is also the founder of Affect Theology. She was given the !Xhosa name Thandeka, which means "beloved," by Archbishop Desmond Tutu in 1984.
For more information on de Benneville, and to Register, visit www.uucamp.org.
Sunday March 2, 10:10 a.m. – 10:50 a.m., Founders' Hall Social Action Committee (SAC) Social Justice Forum: Prison Reform, Not Prison Construction Katie Wheeler will present a look at the potential costs and comparative impacts to the community via the prison industry. No RSVP is required, all are welcome to attend this free forum.
Thursday March 6, 6:00 – 8:00 p.m. – UUFSD at San Diego Food Bank, Mira Mesa MAKE A DIFFERENCE right here in our own community! Usually we just put food in boxes, on an assembly line – really easy, no lifting, no bending, great camaraderie! This is a wonderful way of helping those in need and strengthening our UUFSD community as well. Anyone 7 and older can help. Get on the monthly email list! Contact Sara Ohara at mailto:sara@saraohara.com
Join us for an Inspirational Evening of Music & Laughter
March 8 at 7:30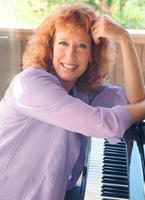 Singer/songwriter/author Karen Drucker will weave her magic spell. You will laugh. You will be inspired. Your heart will open with joy!
Tickets are $20 or $15 if purchased by 3/1/14. Order Tickets HERE
Visit her website for more on Karen's music www.karendrucker.com
For more information contact Vicky: suun.events@gmail.com
Download a Flyer HERE
Saturday April 19, 10:00 – 11:30 a.m. Founders' Hall – "Empty Nest" Educational Workshop Register by April 13 onsite at the table in the Core Area.
The Pastoral Care Group will present a series of educational workshops on important life transitions. The first addresses issues related to the "Empty Nest." Parents of kids going off to college, students heading to college, and anybody else interested will benefit from this interactional workshop. Katie Barr, LCSW, is a Carlsbad-based therapist who has worked with many families on this and similar issues.
Coffee and snacks provided.