Music Director
Christine Lehman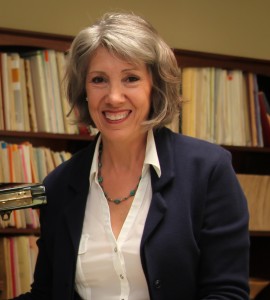 Music Director Christine Lehman seeks to encourage broad intergenerational participation in the music program, which includes a 38-voice choir, a 9-piece band, instrumental and vocal small groups and soloists, congregational singing, and concerts for the congregation and the broader community. She is passionate about making music which enhances worship and community building. Here at UUFSD, this means making music from a wide variety of genres and traditions, expressing a broad range of intellectual, spiritual, and emotional content. The adult choir sings bi-weekly and the band plays monthly. Together these groups offer two all-music Sundays per year based upon a theme, such as recent service, "Love is a Light," featuring songs about the nature of love and justice. The UUFSD Concert Series helps to convey our Unitarian Universalist message to the broader community. Regular performers include Emma's Revolution and Peter Mayer.
As Choir Director, Chris brings 22 years of choral conducting experience with San Diego North Coast Singers, San Marcos Lutheran Church, and previously at UUFSD. As a soprano soloist, she has performed with the La Jolla Symphony and Chorus, Palomar Chorale and Orchestra, the Mendocino Music Festival and others. She has served as piano accompanist for Palomar College, Mission Hills High School, and Coast Kids Theatre. Currently, Chris teaches piano and voice privately. She holds a certification in Kodaly Music Education, a B.A. from Macalester College, and a Master of Social Work degree from Washington University. Previously, Chris worked as a clinical social worker with children and families.
Accompanists
Lynne Talley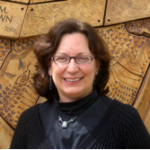 Lynne Talley has a Bachelor of Music in piano performance from Oberlin Conservatory of Music. She subsequently studied at the Hochschule fur Musik in Freiburg, Germany and with various teachers in Boston and San Diego. She has accompanied choirs almost continuously since elementary school, and has been an accompanist at UUFSD since 1995. She is also a professor of oceanography at UCSD.