ACTIVITIES FOR ENRICHMENT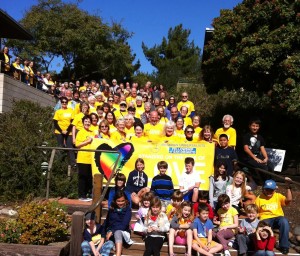 UUFSD offers a wide variety of activities. Whether you sing in our choir, discuss world events in our discussion groups, or join one of our spiritual groups, UUFSD offers you a broad range of opportunities to follow your own spiritual and intellectual paths.
Spiritual Life  & Discussion Groups
Community and Fellowship
Buddhist Sanga & Mindfulness Meditation
Book Club and Poetry Workshops 
Camp-Outs & Outdoor Adventures
Choir and Concerts
Meaningful Potluck Events 
Social Action & Human Rights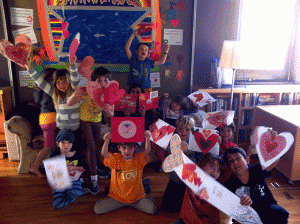 Explore our programs and consider what appeals to you and what motivates you to become more involved in these groups.
Contact Adrienne McCord, Director of Connections to learn more about events and activities at the fellowship. Get up to date information, including when the next meeting or event is being held. Attend. Then reflect on how the focus of this group matches your aspirations. If it does, stick with it for awhile. If not, try something else. In the meantime, you are meeting that many more people who will allow you to feel more at home at UUFSD. We want you to thrive here, with us. Explore, Engage. Enjoy!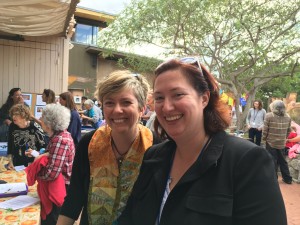 We invite you also to:
▪    Read about the groups and programs on this website, and use the calendar and newsletter updates on what is happening at UUFSD. Again, consider what appeals to you, and simply show up at the next meeting or event. Tracey, our office administrator can help you with questions about logistics and meeting details…and just about everything else. Reach out. She is very friendly and loves to help.
▪    Read the inserts in the Sunday morning Order of Service. These printed announcements provide you with the most updated knowledge of what is happening at UUFSD. (They also list service opportunities, which are an excellent way to get involved!)
▪    Contact Rev Meghan, Adrienne or a Board Member to ask questions and learn more. They welcome the opportunity to get to know you better and explore with you how you might link with one of the committees or activities that speaks to you. Or share your vision for what doesn't yet exist at UUFSD, and tell us how you're ready to make it happen"with a little help from the rest of us. That's how we added a daytime book club, a Yoga Cooperative, our new parenting Willage, the Senior Group and more! Our fellowship reflects our membership, which is ever growing, learning and loving.
Spend a Sunday under the blue sky and umbrellas. We welcome you.
There are many ways to participate at UUFSD. From occasional volunteering (Service Opportunities), to the very rewarding and much appreciated work on Committees, to regular group activities and treasured annual events (check out the offerings under Spiritual Life and Community Life).