Volunteering and Service Committees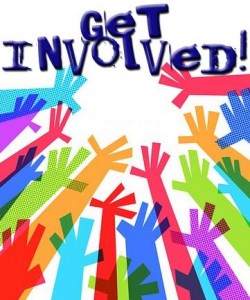 Use your talents and interests to serve the fellowship. We need hands, hearts and minds. That means sharing the work doing the chores, and joining committees. We cannot succeed in our mission without your involvement.
As UU's we have a strong history of giving back and engaging ourselves in groups that encourage our spiritual and personal growth. UUFSD recognizes that the need to serve is as great as our need to have able heads, hearts and hands on our many committees. Consider volunteering your time and energy today. Thanks in advance!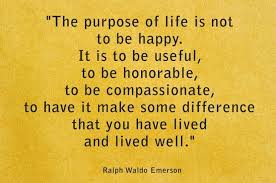 In building a community together, every person can make a difference.
Service Committees
Here is a list of service committees and contact information. Don't see anything you like? Feel free to suggest a volunteer activity you would enjoy.
---
Auction
The UUFSD Annual Auction is our biggest fundraiser of the year. This event happens every May and requires many helping hands to make it a success.
Contact: auction@uufsd.org
Brunches
Friend-making and fund-raiser brunches are very popular at UUFSD. Offered to members and guests after services on a number of Sundays, they help support the Fellowship. This committee coordinates the Sunday brunches whereby all members of the Fellowship take turns contributing food dishes & coordinating the scheduled brunches. We welcome involvement, and new ideas for this event. Love to throw parties or host BBQs? Enjoy celebrating special occasions with food and culinary delights? THIS is the group for you.
Contact: Brunches@uufsd.org
Buildings and Grounds Committee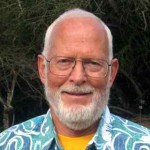 Our grounds are kept in beautiful condition thanks to this committee. We do not hire landscapers or gardeners and have one of the most beautiful UU facilities in the region. Join us!
Building and Grounds organizes a work party, usually the first Saturday of the month, to maintain & improve the appearance and functionality of buildings & the landscape on our six and a half acres. Volunteers do most of the work with an immediate reward of a wonderful lunch prepared by volunteers that prefer to cook than to pull weeds. It's good to share the load and make our Fellowship a beautiful welcoming place. Help is always welcomed and needed on any scheduled Saturdays.
Contact: Ken Schultz at BuildingAndGrounds@uufsd.org
Capital Campaign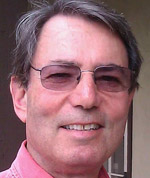 The Capital Campaign Task Force is responsible for communicating to the congregation the elements of the Master Plan for our capital improvements, and our refurbishments to our campus. and for raising the funds to pay for the capital improvements the congregation votes to implement. Contact: John Sherman at CapitalCampaign@uufsd.org
Communications Committee
Communications is an important, and fun, part of the interconnectedness of our Fellowship. In order to keep everyone up to date, we put information out in a variety of forms. In addition to this website (check out the online calendar of events, archives of past sermons, and UUFSD News), we offer a UUFSD Announcement list, a monthly newsletter, and a quarterly magazine. We also do publicity for events to which the public is invited, maintain the Bulletin Board on the Patio, outside publicity & Facebook and offer an online member list-serve where members can ask questions and share information. If you have interest in writing, editing, marketing, graphic design, website maintenance, or just like knowing what's going on, we'd love to have your participation.
Contact: Communications@uufsd.org
Design Review Committee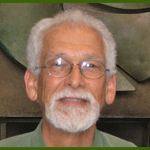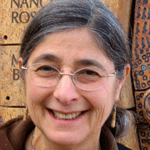 We facilitate and oversee the completion of projects. We welcome artists, landscape artists, designers, interior designers and architects within our community to discuss and plan improvements to the appearance of the UUFSD campus.
Contact: Greg Brown or Elizabeth Michel at DesignReview@uufsd.org
Environmental Justice Task Force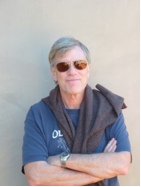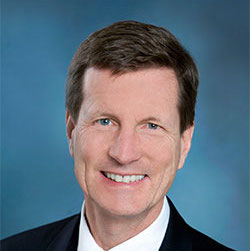 EJTF facilitates consciousness raising about climate change and green initiatives UUFSD.
Contact: John Atcheson and Scott Thacher at scott827 (at) gmail.com
Finance Committee
The function of this committee is to facilitate the collection and distribution of the Fellowship funds in a transparent and orderly fashion. New members are welcome to join the committee. We especially need someone to help manage the e-Scrip program.
Contact: Mark Tuller at Finance@uufsd.org
Joy, Fun and Fellowship Committee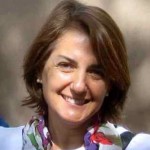 Alejandra Hoffman
This enthusiastic and creative group helps plan, support and facilitate social events such as: Holiday Festival, Seder, Thanksgiving Dinner, 4th of July picnic, potlucks, camp outs, etc. Share the joy! New members are needed always.
Contact: Louise Garrett and Alejandra Hoffman-Chan at office@uufsd.org
Kitchen Club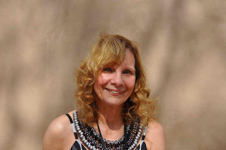 Louise Garrett is the Kitchen Manager and Guru of all things edible and awesome at UUFSD. If you are interested in volunteering for hospitality events and working in the kitchen, Debbie is the one to meet! This dedicated kitchen club is committed to serving beautiful, delicious food, made with LOVE. This committee also leads in keeping the kitchen in good clean running order with organization and supplies so that it can be utilized for all the functions of our community. Volunteers are needed to help with service on Sunday. We encourage you to sign up for a shift, Helping on any Sunday is always welcomed and needed.
Contact: Debbie at Kitchen@uufsd.org
Library Management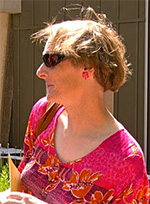 This committee is responsible for the UUFSD Library, which maintains a collection of UU books and other non-fiction books of interest to members. Books are available for check out by any member for no charge. The committee also raises money for new books and library expenses through the used book "store" which is open most Sundays after the service. The committee has monthly work parties, generally during the day.
Contact: Robin Mitchell at Library@uufsd.org
Membership Engagement Team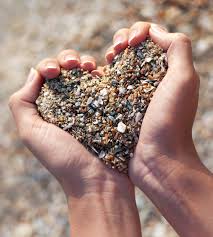 This committee works to introduce visitors to UUFSD and guide those interested through the process of becoming members. We greet and inform visitors each Sunday, hold UU Orientation Classes monthly for those who want a more in depth understanding of Unitarian Universalism in general and our Fellowship in particular. We support new members, and all members in sustaining a meaningful connection with the Fellowship. Contact us Membership@uufsd.org
Memorial Walkway Management
This committee has responsibility for coordinating donations, reservations, location selection, inscription and installation of individual memorial plaques on the walls of the UUFSD Memorial Walkway. Consultants are welcomed regarding Planned Giving to the Fellowship as another avenue by which to memorialize members and loved ones.
Contact: Barbara Blomgren at MemorialWall@uufsd.org
Ministerial Committee
Nominating Committee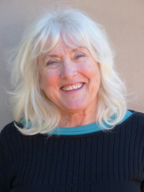 This committee is responsible for identifying and recruiting potential members of the board of directors.
Contact: Christie Turner at Nominating@uufsd.org
The Pastoral Associates Committee of UUFSD serves members and their families by providing support during times of need, such as loss of a loved one, illness (physical or mental), recovery from surgery, divorce, etc. They provide a readiness to listen, counsel, communicate, and support. The Pastoral Associates work with individuals and their families, is strictly confidential, and they meet monthly to review progress and identify areas in which their help may be needed. It is through their care and commitment that our Fellowship community remains strong and continues to build meaningful bonds among its members.
Contact: Kelly Kelsoe PastoralCare@uufsd.org
Personnel Committee
This committee is responsible for dealing with all personnel issues regarding employed staff at UUFSD.
Contact: Susan Miller and Lisa Ackerman at Personnel@uufsd.org
Religious Education Committee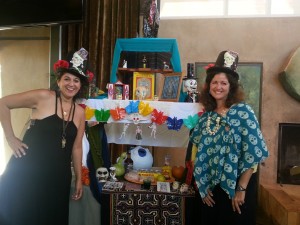 The Religious Education Program for children and youth at UUFSD is a cooperative program made possible through the volunteer efforts of parents and members and led by Alison McLeod, UUFSD Director, Religious Education. Volunteer opportunities exist working with children from preschool through high school. You can teach or assist in Sunday morning classes, greet families as they arrive, chaperone overnight events, be a driver on field trips, contribute your special talents through managing our online information, in a workshop or other activities. Click here to visit our online sign-up page.
Contact: Alison McLeod, Director of Religious Education at UUFSDRECommittee@Gmail.com.
Social Justice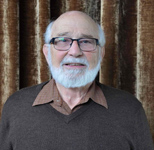 Unitarian Universalism aspires to make our world a better place for all living things. We view ourselves as part of an interconnected web of existence. To meet our responsibilities, we engage in projects that assist those in immediate need, empower those who require new skills and resources to take control of their lives, and preserve the ecological balance of our planet. Ongoing projects include: A sustained and deepening relationship with the Community Resource Center in Encinitas; Esperanza sin Fronteras, which includes home building, a food program, education programs and community development in Mexico; sponsoring a week of the Interfaith Homeless Shelter and support for the Interfaith Committee for Worker Justice, San Diego County and a monthly Volunteer night at the San Diego Food Bank. We also are increasing awareness of environmental issues in our community, as well as creating environmental health on our campus and motivating community action toward healing our fragile environment. Click through to see a list of our Social Action projects.
Contact Irv Himelblau at: SocialJustice@uufsd.org
Stewardship
Stewardship is a key committee that is known by many names: Stewardship, Team Generosity, Fundraising. We raise funds for the Fellowship, and manage the pledge drive and collections. Palmer Library is available on the first Wednesday of every month in from 7 to 8:30 pm for stewardship-related meetings. There are three major events every year that we focus on: Pledge Drive, Annual Auction, and Dining for Dollar$. Whether you want to give a lot or a little, we welcome your creative energy and input.
Contact: stewardship@uufsd.org
Team Usher Committee
The Usher Committee is responsible for recruiting, coordinating and training usher volunteers for Sunday services. In addition, the committee maintains an updated calendar of the usher schedule.The usher volunteers arrive 20-30 minutes before services and put the order of service in the designated music book; greet and pass out books to members and guests at the entrance to the service; pass and collect baskets for donations and deliver donations to UUFSD office. its really an opportunity to help people feel welcome, meet new people and feel good about contributing to our community. For more information contact: Ushers@uufsd.org
Worship Committee
This committee coordinates with our professional staff to plan and present our Sunday morning services and non-Sunday worship and ritual experiences. They currently meet on the 3rd Tuesday of the month at 7 p.m. in the Fellowship office. There are many aspects of a successful community worship experience, and a variety of talents and ideas are important. If you are interested please contact us.
Contact: Candace Sage at Worship@uufsd.org