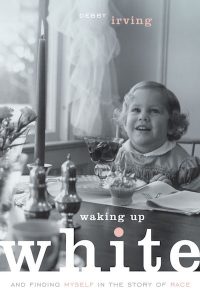 Join Rev Meghan Cefalu for a discussion of Debby Irving's book, Waking Up White: And Finding Myself in the Story of Race, on Saturday, June 17 at 5pm in Palmer Library. Free event open to the public. Members are encouraged to attend. Bring a friend!
This book sheds light on why America's racial divide continues to deepen. Author Debby Irving encourages readers to bring more nuance, historical knowledge, and personal reflection to the issue.
Irving uses her own life to explore the everyday systemic racism that goes largely unnoticed yet perpetuates long-held racialized belief systems. Waking Up White functions as both a "Racism 101" for white people and a rare exposé on whiteness for people of color. By sharing her sometimes cringe-worthy struggle to understand racism and racial tensions, she offers a fresh perspective on bias, stereotypes, manners, and tolerance.