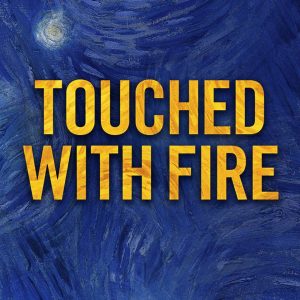 Dinner and a Movie!
Free if you're under 35 $5 donation suggested for others!
6/24/17 at 6:30 pm, Founders Hall
Critics call Touched with Fire an extraordinarily sensitive, nonjudgmental exploration of bipolar disorder and creativity. The film stars Katie Homes and Luke Kirby as two poets whose art is fueled by their emotional extremes. They pursue their passion which breaks outside the bounds of sanity, swinging them from fantastical highs to tormented lows until they ultimately must choose between sanity and love.
Dinner Discussion: John M. Kelsoe, Jr., MD, a UCSD psychiatrist, researcher and professor shares insight on current research associated with bipolar disorder. Dr. Kelsoe is known for his longstanding focus on the genetics of psychiatric illness and bipolar disorder in particular.