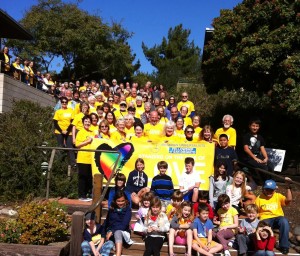 Have you seen the "Why I Love UUFSD" poster in the core area on Sundays? The poster is part of the "UUFSD: Energizing for a New Era" pledge drive.
Our congregation has already accomplished a lot during the current fiscal year (2016-2017):
Called a new settled minister
Increased congregation size
Introduced new music leadership, doubling the size of choir
Supported a successful OWL program for our youngest UUs
Team Genero$ity hopes to gather enough pledges from our members and friends for the coming fiscal year (2017-2018) so UUFSD can continue to:
Increase membership
Grow our music program
Upgrade sound equipment
Build key reserves for campus repairs
Raise staff compensation to meet UUA guidelines
Add more congregational programs now that we have a settled minister
So, on March 19 and 26 please stop by the "Why I Love UUFSD" poster to enjoy the testimonials and share your own thoughts about why you love this community.
Have questions about the pledge drive? Send email pledge@uufsd.org.
Want to make your pledge for 2017-2018. Visit http://uufsd.org/giving/pledging/ on the UUFSD website.