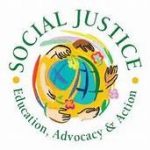 Social Justice Action Quarterly Meeting – A Renewed Call to Action
When: Sunday, September 24, 2017
Time: 12:20 to 2 pm
Where: Founders Hall
Light lunch will be served
In these tumultuous political times, we are called upon to intensify our efforts in support of social justice. Our social justice principles are being challenged and our moral leadership threatened. We must not remain silent; we must not show apathy; we must not be complacent. The UUFSD Social Justice Action will meet to review ongoing and proposed projects for FY 2017-18. Join us, the meeting is open to all members, friends and visitors at UUFSD.
A sign up sheet will be available at the Happenings table in the core area.