---
SACRED CIRCLES

Sacred Circles foster a safe and trusting small group community that delves deeper into the principles of Unitarian Universalism and shares challenges and opportunities for manifesting them in our daily life.  The monthly Sacred Circle meetings begin in October and continue through May. We have facilitators who have generously offered their time and home.
Contact: Linda Giannelli Pratt at sacredcircles@uufsd.org
Mindfulness Meditation Group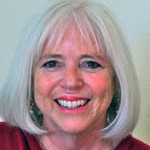 Mindfulness Meditation, for some, is part of a spiritual practice. For others, it is a pragmatic way to consciously be engaged in life with more intention and clarity. Sakyong Mipham Rinpoche, a Tibetan Buddhist teacher, describes meditation as a "way to make the mind more stable and clear." So that, from this perspective one does not need to be a Buddhist to practice this very effective way of calming the mind so that we can be available to all that we experience in the present.
Mindfulness Meditation is a practice originating from Buddhism and is the foundational practice of all Buddhists. There is nothing mystical or magical about meditation in its most fundamental form. The Sanskrit word for meditation is "shamatha" translated as "peacefully abiding." The essence of the practice is to intentionally focus ones' attention to the present moment using attention on the breath as a vehicle to support this activity of the mind. Calming the mind or offering our minds a way to rest so that we may have clarity or less confusion in order to actually access our intelligence, wisdom and compassion and inner peace.
Jon Kabat Zinn, founder of the Mindfulness Based Stress Reduction Program (MBSR) describes Mindfulness as being "fully awake in our lives. It is about perceiving the exquisite vividness of each moment. It is about paying attention, on purpose, to the present moment…."
The Mindfulness Meditation Group offers an opportunity to learn about meditation and, and more importantly, to practice meditation with guidance. We also discuss obstacles that may arise that distract us from focusing on the present and ways to deal with these distractions, be they thoughts, emotions or body sensations.
Tuesday mornings, 9:15-10:30 in the Library (2nd Tuesday of the month in Founders' Hall).
Contact: Livia Walsh
Buddhist Meditation Groups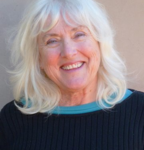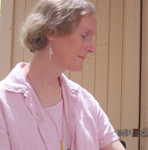 UUFSD sponsors two Buddhist meditation groups that have been meeting on Thursday evening and Friday morning for more than twelve years. The Thursday group meets in the Palmer Library from 5:30-6:45 pm. The Friday morning group meets in the Palmer Library from 10:30 am to 11:45 am, with an optional meditation period from 10 to 10:30 am. Once a month, the Friday group hosts extended meditation practice until 3 pm.
Both the Thursday and Friday groups are open to drop-ins and follow the same format. They start with an opening reading, followed by 10 minutes of meditation. A chapter from the book that is being studied is then read aloud by passing the book around with each participant reading a paragraph. This is followed by a discussion of the chapter, a closing reading, and 10 minutes of meditation. While we study a variety of Buddhist traditions, we are especially fond of Pema Chodron, an American nun in the Tibetan tradition. Once or twice a year, we hold an additional series of weekend meetings to watch recordings of her teachings and to host dharma talks from teachers in various traditions.
For Thursday, contact: ThursdayBuddhistMeditation@uufsd.org
For Friday, contact: FridayBuddhistMeditation@uufsd.org
Buddhist Sangha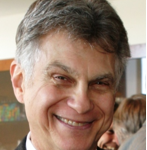 This meditation Sangha meets on the first and third Thursdays of every month from 7:30-9:00 p.m. in the UUFSD Library. The Sangha is based on the Vipassana tradition. Each session will provide guided meditation instructions and discussion, a talk on Buddha's teachings, a question and answer time, and practice assignments that call for applying the teachings to everyday life. We are open to newcomers.
Contact: Bob Isaacson