For Your Enjoyment and Enrichment
Regular Activities
Annual Events
---
Regular Events
Adult Choir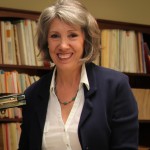 UUFSD has a choir under the capable leadership of Christine Lehman. The adult choir performs every other Sunday and on special occasions. Rehearsal is on Thursday, 7-9 p.m. in Founders Hall. Our choir always welcomes new voices.
Contact: Chris Lehman at chris@uufsd.org.
Book Club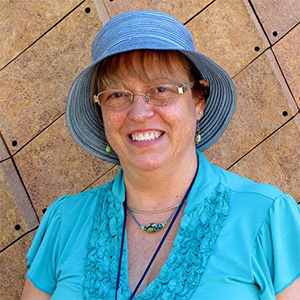 The Book Club meets the second Monday of each month at 7:00 p.m. in the UUFSD library. We notify readers of the books that will be discussed in the monthly Newsletter or you can contact Cathy. Anyone who reads the selected book is welcome. We have a NEW daytime book club that meets on Thursday at 10:00 am.
Contact: Cathy Leach-Phillips at BookClub@uufsd.org
Men's Group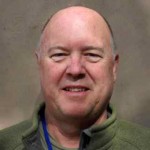 The focus of UUFSD's men's groups is to build friendship, connection, support, self-awareness, and communications skills through authentic sharing. Anyone interested in learning more about these groups should contact the groups' coordinator, Richard Macdonald, at MensGroup@uufsd.org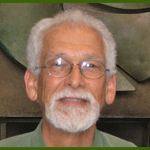 Facilitator for A group (1st & 3rd Tuesdays) is Greg Brown.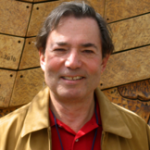 Facilitator for B group (2nd & 4th Tuesdays) is John Sherman.
Contact Richard, Clint, and John at: MensGroup@uufsd.org
Smart Recovery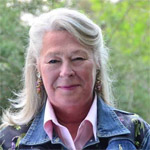 The SMART "Family and Friends" Recovery® Group meets every Monday evening, from 7:00 pm to 8:30 pm in Founders Hall. SMART Recovery® is an independent non-profit organization that helps people recover from all types of maladaptive behaviors including alcohol or drug abuse, gambling addiction, overeating, etc. Our participants learn tools for recovery based on the latest scientific research and participate in a world-wide community which includes free, self-empowering, science-based mutual help groups.
Contact: Ashley Philips at SmartRecovery@uufsd.org
Sunday Morning Discussion Group
This group meets on Sunday from 8:45 to 9:45 AM in the Patio area or Library. The group is open to anyone. Discussions range from current events, religious, philosophical, political musings and more. All are welcome.
Contact: Larry Jones at SundayMorningDiscussionGroup@uufsd.org
Women's Group
The WOW (Women of the World) discussion group meets on the 2nd & 4th Wednesdays of the month (12:00 – 1:30 PM). A member of the group hosts each meeting. That host chooses the subject for discussion. The group usually has lunch together at the host's home, a restaurant or UUFSD Library and occasionally takes a "field trip" together. New members are welcome.
Contact: Maria Penny at WomensGroup@uufsd.org
Young Adults
The UUFSD Young Adult group is a fun, dynamic, and inclusive group that welcomes all 18-35 year olds. This group is a place to form meaningful connections, build friendships, engage in community service, explore spirituality and other shared interests or concerns, and most of all, to have fun!
We get together for activities like potlucks, beach bonfires, camping trips, hikes, volunteer work, and more!
Come join us on the first Sunday of each month, when we gather for some good conversation over lunch at a nearby restaurant. We meet outside Founders' Hall at 12:15 pm, just after the second service.
For more information or to get involved, contact YoungAdults@uufsd.org.
---
Annual Events
Annual All Fellowship Weekend at de Benneville Pines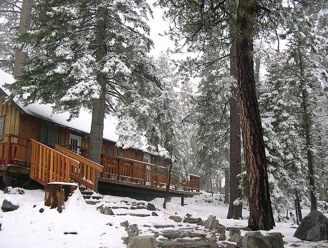 This weekend (usually the first weekend in April) is open to everyone at the Fellowship, singles, couples, families, members, friends, visitors, and anyone else who is interested in having fun and getting better acquainted with each other. There are workshops, craft projects, games, hiking, dancing, singing, and 5 great meals. Camp de Benneville Pines is located in the San Bernardino Mountains, about 35 miles this side of Big Bear. The rustic, yet heated, cabins have modern bath facilities and bunk beds. More information about the camp can be found at uucamp.org.
Contact: Betsy Gilpin and Christie Turner at DeBennevillePines@uufsd.org
Memorial Day and the Fourth of July weekends on Mount Laguna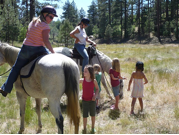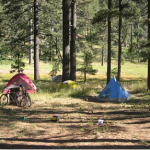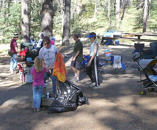 Each year we reserve campsites at Mt. Laguna for the Memorial Day and Fourth of July weekends. Enthusiastic campers sign up their families to participate. Some folks arrive on the Friday night and others on Saturday. We leave on Monday afternoon. There is a wonderful community stew on Saturday evening. Actually several stews: beef, chicken and vegetarian. Everyone brings something for the stew pots and a side dish to share. Other meals are on a family basis, but don't be surprised if a couple of kids eat with you instead of their own families. There are opportunities for hiking, biking, and games galore. Campfires and singing are part of the fun.
Contact: Betsy Gilpin at BetsyGilpin@yahoo.com
Dia de los Muertos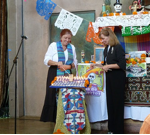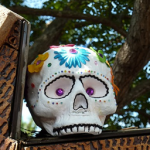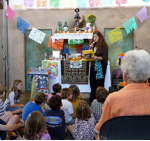 We share the traditions of this ancient Mexican holiday which celebrates life by embracing the truth of death and inviting spirits back to earth for a party. Members and visitors are invited to participate in this interactive celebratory service by bringing momentos, thoughts, pictures, and/or favorite items of a dead friend or loved one whose life you wish to celebrate. We have a communal altar/ofrenda, and a chance to light a candle and share a brief remembrance.