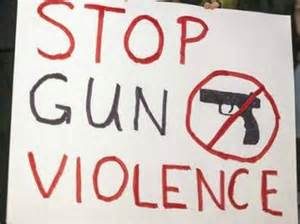 TAKE ACTION! SEND an EMAIL to your Congressmen and Senators to introduce gun control legislation.
WHY? Through October 8, 2017 there have been 47,534 gun incidents, 11,883 deaths, 24,162 injuries and 277 mass shootings.
CONTACT YOUR CONGRESSMEN AND SENATORS (contact info below)
You can cut and paste the following into the comment section of their email form:
I SUPPORT GUN CONTROL LEGISLATION that will:
Require background checks on ALL firearm purchases.
No gun sales to people on the No Fly List
No gun sales to people who have been convicted of domestic violence or have a restraining order by a spouse/ partner
No sales to mentally ill people
Limit high capacity magazines and repeating ammunition clips.
Ban silencers and bump stocks.
Thank you.
MAKE SURE TO SIGN YOUR NAME!!
ELECTED OFFICIALS CONTACT INFORMATION: Click or cut and paste in your URL line to go to the individual contact forms for each Congressmen and Senator:
Congressman:
Darrel Issa (49th District): https://issa.house.gov/contact
Scott Peters (52nd District) https://scottpeters.house.gov/contact
Senators:
Feinstein, Dianne (202) 224-3841 https://www.feinstein.senate.gov/public/index.cfm/e-mail-me
Kamala Harris (202) 224-3553: https://www.harris.senate.gov/content/contact-senator
Not sure who is your elected representative? Click here and insert your address: https://www.govtrack.us/congress/members/map
If you want more information on Gun Controls issues, Polls and Statistics click here: https://debbiehecht.com/2017/10/06/gun-control-take-action-new-ideas-challenges-polls-and-statistics-10-8-2017/